Due to the normal depreciation of all autos, your loan or lease balance may be greater than the Actual Cash Value (ACV) of your car at the time of loss.

The ACV of your auto is established by your primary insurance company, and you have no control over the settlement amount!

If your auto is stolen and recovered, or becomes a total loss, you could end up having to pay the difference between the insurance settlement and your contract balance!*

To quote a warning from a well known consumer magazine:

"Make sure that GAP coverage is included in your contract. If your coverage will pay the difference between what the car is worth, and what you owe on the contract. The difference could amount to several thousand dollars."


THIS CAN HAPPEN TO YOU!


For Just A Few Dollars A Month, You Can Buy Peace Of Mind...

You will also be reimbursed, up to $500, on your primary insurance deductible.

Your GAP Debt Cancellation Benefits are backed by a financially solid insurance company.

The Program complies with all applicable Federal, State, Banking, and Insurance laws.

Both new and used cars and trucks are eligible for coverage, for the entire term of the loan or lease, for up to 72 months!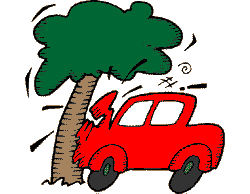 This message brought to you by Classic Gap and PRCO Gap